Having Fun &
Learning to Swim
Program runs May - July and registration begins in March
A Fundamental Skill That Everyone Should Have
For your child to have fun at the pool or lake, they must know how to swim. Swim lessons with a certified and caring instructor can set them up for success in the water!
Sonshine Academy is the best place for swim lessons in Central Arkansas because we offer:
Classes for Every Skill Level
Sonshine Academy proudly offers swim lessons for children of every age and skill level, from little "minnows" to skilled "dolphins." Each class is 40 minutes long, except for our Minnows class, which is 30 minutes long.
Minnows (6 to 36 months old)
Minnows are 30-minute swim lessons for 6-36 month-olds that include adult participation and interaction. Minnows are broken into three groups based on age: Level 1 (6-12 months), Level 2 (13-24 months), & Level 3 (25-36 months). The goal for minnows is to develop comfort in and underwater and teach water safety to both the child and caregiver. All minnows will be required to wear a disposable swim diaper AND a reusable swim diaper (which you can purchase in our pro shop).
Otters are beginner swimmers. These students will probably be a little anxious about swim lessons and have little swimming experience. Otters will work on becoming comfortable in the water, with an end goal of full-body submersion.
Angelfish (Ages 3-5 & 6-12)
Angelfish voluntarily submerge themselves underwater. They will work on improving their breath control, floating independently in water, and the basics of the front crawl.
Sting Ray (Ages 3-5 & 6-12)
Sting Rays should be comfortable in the water and able to float independently for 5 seconds. Sting Rays will learn how to roll over out of a float, hold their breath for 7-10 seconds, front crawl the width of the pool, and be able to jump in and return to the wall safely.
Barracudas should be comfortable and confident in the water. These swimmers are no longer beginners and are ready to learn swim strokes. Barracudas will learn the basics of the freestyle stroke, how to tread water for up to 2 minutes, roll-over breathing, and object retrieval.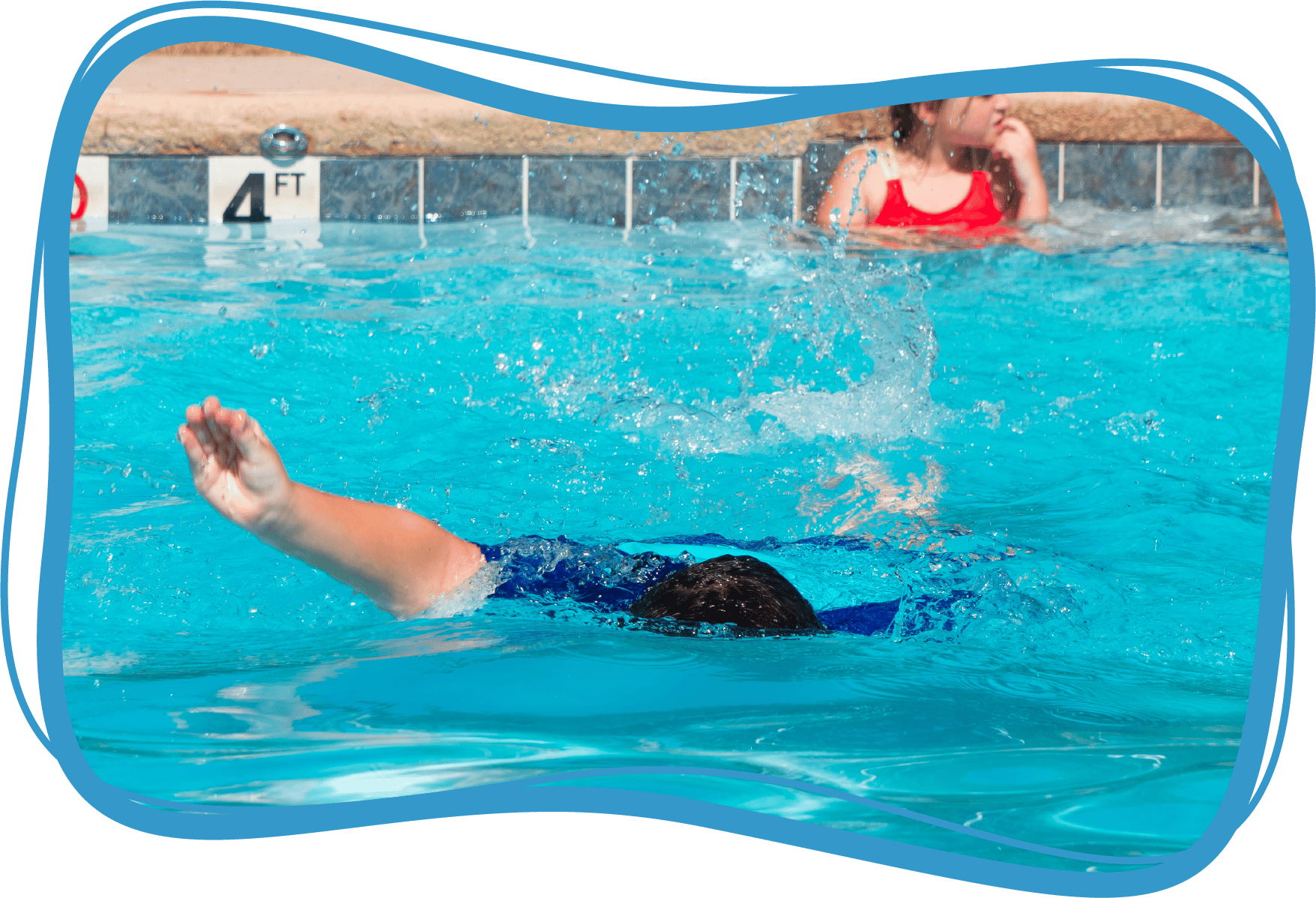 Sharks are confident in the water and are ready to learn more difficult skills. Sharks will learn the breaststroke, how to swim the length of the pool, and assisted shallow water diving.
Dolphins are advanced swimmers and should be able to swim the length of the pool before entering this class. They will learn the backstroke, survival float, and independent shallow water diving.
One-on-one instruction is available for students currently enrolled in a class at Sonshine Academy.
Loved By Swimmers Across Central Arkansas
Dive Into Sonshine Swim School!
Register your child now so they can experience the fun of learning how to swim!