Developing Your Child's Ability to Shine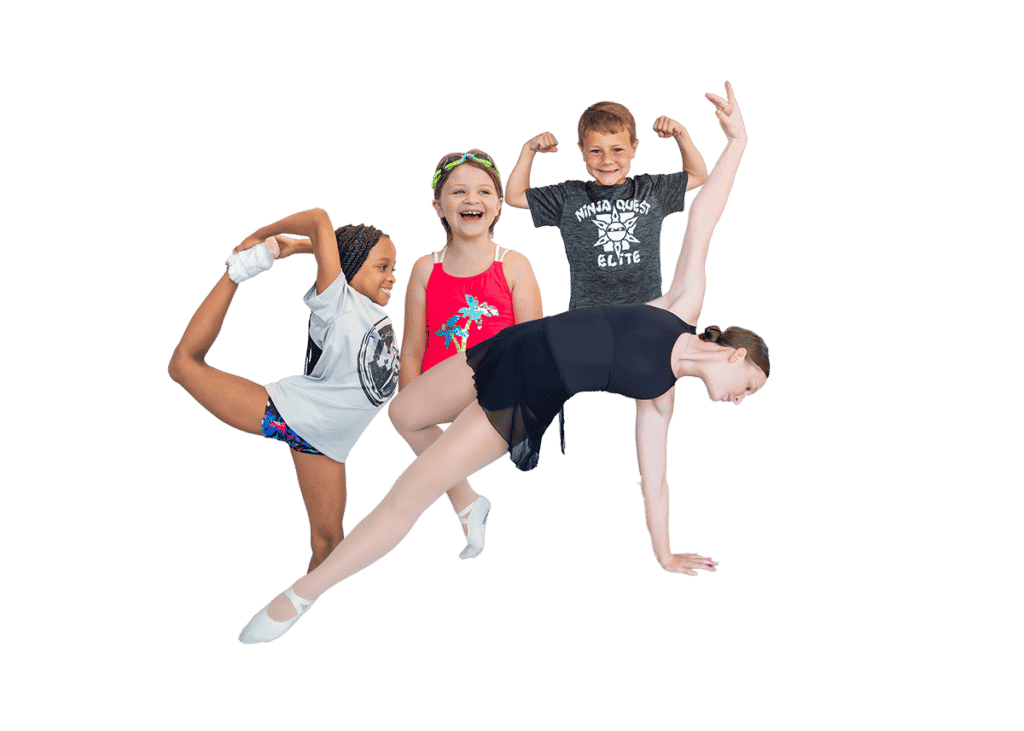 A Place For Kids To Learn & Have Fun
All children need a safe place where they can go to learn new things, have fun, and make friends. At Sonshine Academy, we provide quality instruction in gymnastics, dance, cheer, ninja, and related physical activities in a fun, safe, & wholesome environment.
Preview School Year Classes Now!
It's that time again. Check out our offerings for the 2023 – 2024 school year to find an exciting extra-curricular that your child will love!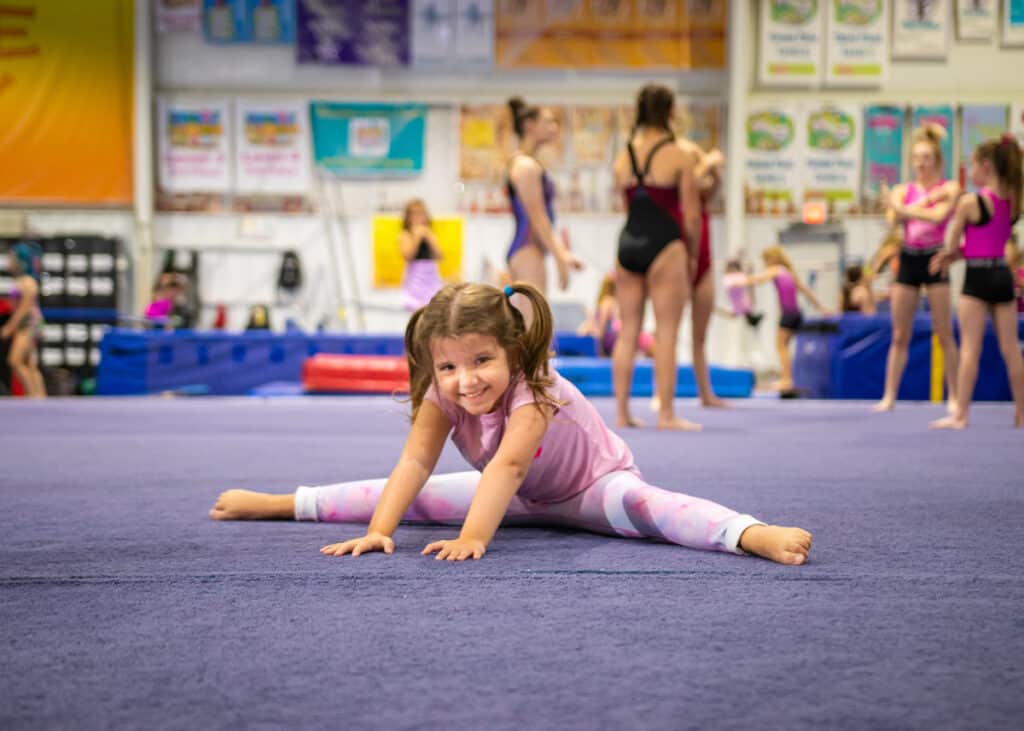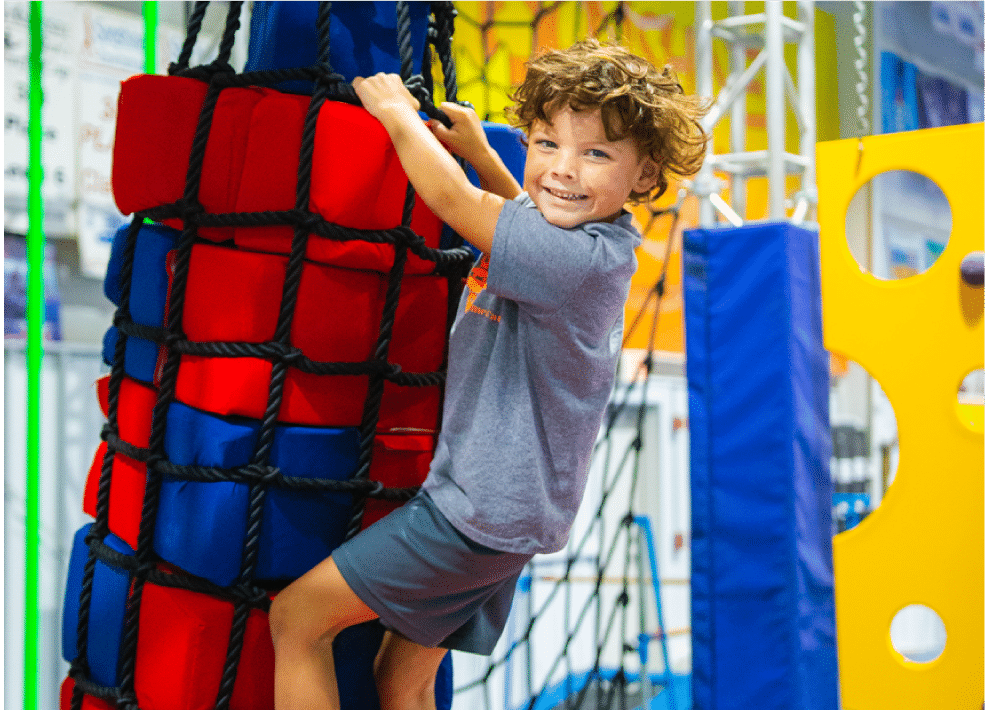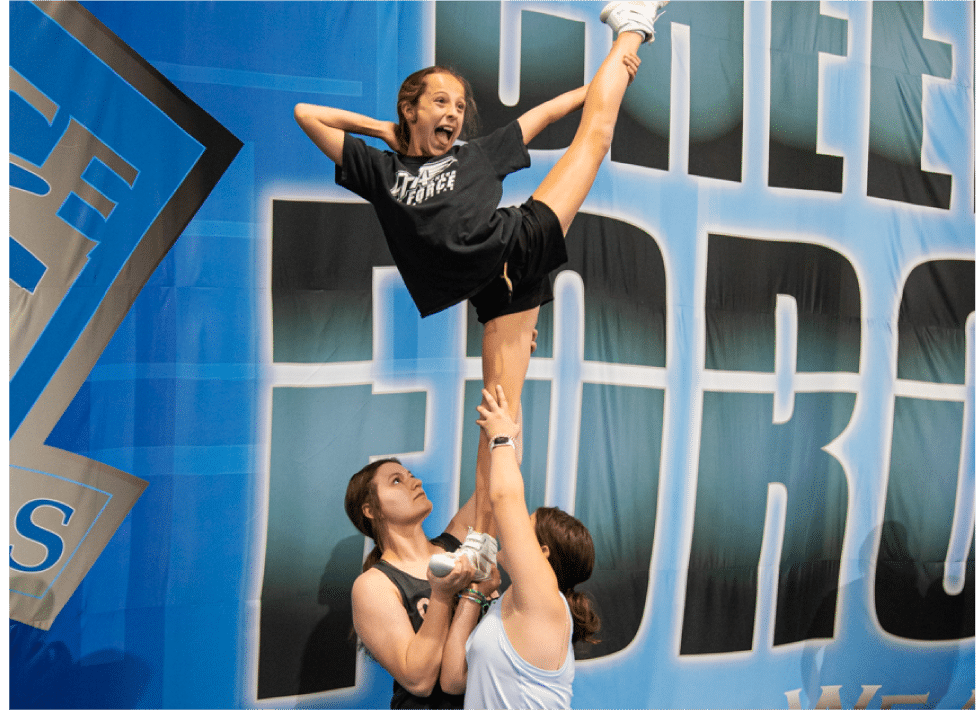 A Program For Every Child
Whether your child is a natural-born dancer, a gymnast ready for the gold, or an energetic and adventurous ninja, we've got a program they'll love at Sonshine Academy.
Teaching kids to move with confidence.
Aspiring to inspire a lifelong love and appreciation of dance.
Uniting fun and fitness with acrobatics and flipping.
An awesome combination of obstacle course training, ninja skills, gymnastics, and tumbling.
Helping athletes perform at an elite level.
Having fun while learning to swim!
Be A Part of Your Child's Class
We want you to be a part of your child's entire journey at Sonshine Academy. You can know that your child is getting the best education and follow along with their progress by watching live classes with Spot TV!
Loved By Kids Across Central Arkansas
Sonshine Academy is a great place for our kiddo. She started doing combination classes when she was little that included gymnastics and dance. She has progressed her dance skills with training in ballet, tap and jazz for several years. The coaching staff are extremely caring and patient teachers. We are very happy to be part of the Sonshine family.
Sonshine gymnastics has helped my daughter build character by teaching her what it means to be part of a team. They genuinely care about their athletes and listen to parent concerns! I've seen consistent improvement from my daughter every year and I love being able to watch her practice!
One of my daughters is a competitive gymnast at Sonshine and she loves it there. She never wants to miss a class and loves the gymnastics program and seeing all her friends each time. Sonshine has been so rewarding to our family.
We LOVE Sonshine! My daughter has been taking dance here for over 8 years and has had fun while learning proper technique. From the costumes to the choreography, everything is always modest and appropriate. The coaches really care about the kids and we have had nothing but good experiences here! My daughter has formed friendships with her coaches and dance mates that will last a lifetime!
My daughter absolutely loves taking gymnastics at Sonshine Academy!! She's been with them for over four years now and they have always been so accommodating to our schedule and willing to work with us whenever needed.
Sonshine has been a fabulous institution that has provided all the resources and support for my daughter to grow and enhance her talents. I'm always shocked with how much she is conquering and I can't be happier to have her be apart of such a great organization!
Sonshine gymnastics teams are the longest standing in the community and have made a difference in SO MANY young individuals' lives. These coaches have a good balance and truly care about the athlete and are successful with competition as well. That's a hard thing to find but Sonshine has mastered it!
We LOVE Sonshine. We gone here since our kids were 3 (playful parenting). We did some dance there and gymnastics and now my daughter's favorite sport is gymnastics! Great coaches and staff! My son also does ninja and loves that too 🙂 Annnd we use their after school pick up which is a huge help! Thank you Sonshine!
My daughter has attended gymnastics here for years. This keeps her active and she's built wonderful friendships. Great coaches and clean environment.
I highly recommend Sonshine's dance program. My daughter has been in the program for 11 years and loves it! I've seen her grow, not only in her skill level, but also in her overall confidence! The teachers are very knowledgeable and always take time to work with the kids individually and answer any questions you might have as a parent.
Sign up for a free trial class now and watch as we help your child shine!